Sustainability
A better future,
for everyone
From the spaces we design through to the services we offer, our commitment to sustainability informs every decision we make. We're creating greener, cleaner, low-impact places to live for the benefit of our Members, and to build a better future for everyone.
This has been recognised by accreditation from the LEED (Leadership in Energy and Environmental Design), the Well Building Institutes Health and Safety Rating and Active Score Platinum Certification.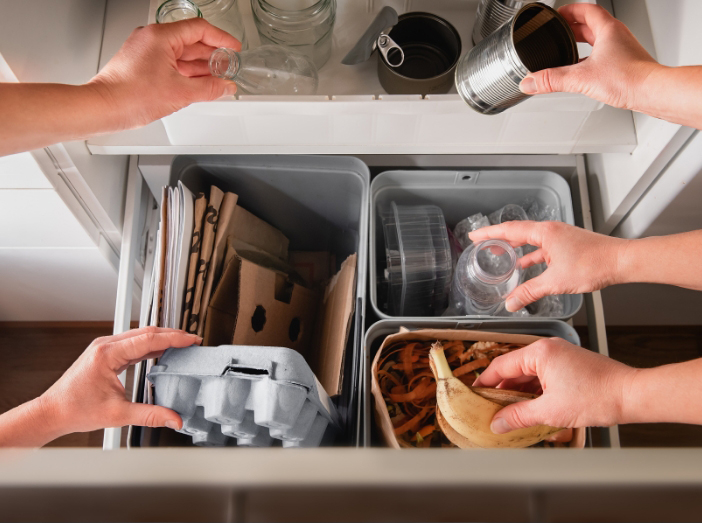 Niche Living Dún Laoghaire has been constructed with LEED Gold Certification.
LEED certification is the leading international programme for sustainable building design and construction, and it rewards and validates best-in-class building strategies and practices. It guides projects to save money, conserve energy, reduce water consumption and drive innovation.
Niche Living Dún Laoghaire has been awarded an Active Score Platinum Certification, meaning its design and build are extremely commuter-friendly with good public transport links to Dublin and beyond—perfect if you work in the city or fancy a day trip.
Although we strongly encourage the use of public transport where possible, each development has its own EV charging points for use by Members if they own or rent an electric bike.
Each development has plenty of secure bike storage so members can lock up their cycles with peace of mind.
Eblana demonstrated an improvement of more than 34% in building-level energy performance, which includes site-generated renewable energy (PV Panels). This is due to sustainable design principles and the integrated approach to design. Additionally, advanced energy monitoring systems have been installed in order to monitor the energy usage and prevent energy wastage.
All building materials used adhere to LEED certification criteria, which means they meet rigorous consensus-based standards for sustainable design and minimal environmental impact.
At Niche Living all of our buildings have been designed with water efficiency in mind. The smart use of our water resources through water-saving technologies are incorporated across all of our facilities. Using water efficiently will help ensure reliable water supplies today and for future generations.
We have recycling points throughout our buildings to help Members minimise their environmental impact while they stay with us. We compost as much as possible and avoid the use of disposable products unless there are no alternative options.
Eblana has made use of high efficiency lighting fixtures with LED lighting and occupancy sensors. The combination of these has led to 21% savings in indoor lighting and 37% for outdoor lighting past the baseline (as calculated in an energy model).
FAQs
Got a Question?
Co-living is a way of living that brings people together. You get your own lovely private studio and access to incredible shared spaces like a gym, co-working space and roof terraces. Plus, we take care of the boring stuff and give you everything included in one easy monthly fee, so you can focus on enjoying yourself, making new friends and settling into your new home. Co-living offers so much more than a traditional apartment rental or house share.
We offer stays from 2 months, to as long as you need. However, this is subject to availability. If you wish to stay beyond your departure date, it's best to let us know as soon as possible to avoid any disappointment.
Yes. Unlike a traditional rental, everything from bed linen and a WFH desk, to kitchen equipment and towels, is provided in your private studio. Just bring your clothes, your personal items and the little touches that help you feel at home.
Unfortunately, we don't have the facilities to cater for pets.  However, we do allow permit registered guide dogs. 
Niche Living is designed specifically for adults.
Unlike rent, your all-inclusive monthly fee includes super-fast WiFi (1gb), electricity, gas, and refuse collection. Your all-inclusive membership fee also includes a fortnightly studio clean with linen and towel change. You also have access to our gym, as well as access to our cinema, games room, living rooms and co-working spaces.
Still got a question? Visit our FAQ section or get in touch